"In North Wales we're very well served for food producers and I see opportunities everywhere I look."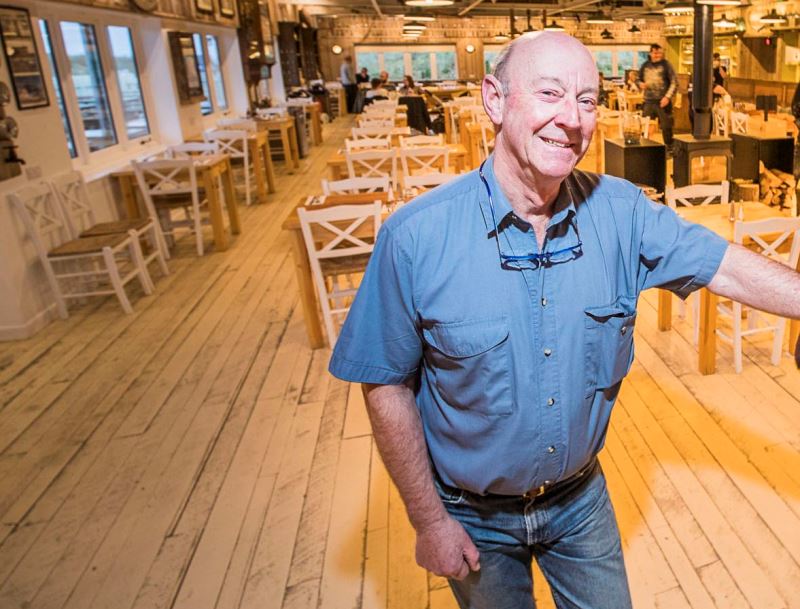 "It's clear to me North Wales could play an important role in helping Britain to produce more of her own food."
Phil's new Sea Shanty Café on Lon St Ffraid, which he runs with his business partner Neil Gitton, celebrates beaches, holidays and the village's links with sailing and local history.
The nautically-themed bistro, just a stone's throw from the beach, stands on the spot - and bears the name - of an old wooden café that was once a much loved haunt of holidaymakers for decades.
The new café's ceiling is hung with historic sailing boats, while the walls are decorated with sand and shells collected from beaches around the world plus other sailing memorabilia and curiosities.
On the back of rave reviews from foodies, families and tourists the café recently added to its 50-strong team by taking on an extra three chefs and five front-of-house staff.
But Phil says that just as with everything else he's done in business the Sea Shanty didn't happen overnight.
"All my past successes have been the result of careful consideration and observation," he said.
Gill Kreft, the chair of Wrexham Business Professionals, said: "We're delighted that we have such a high-powered line-up for our next meeting.
She said: "Phil Brown's many business successes are an inspirational example of what can be achieved when you have a great idea and the drive and determination to see it through.
"I am sure Phil, Professor Drakeford and Rachel will have some fascinating insights to share with the audience who will be able to apply some of those lessons to make their own businesses even more successful."
For more information contact Kate Edwards from Wrexham Business Professionals kate.edwards@wrexhambusinessprofessionals.com or ring her on 01978 752500.