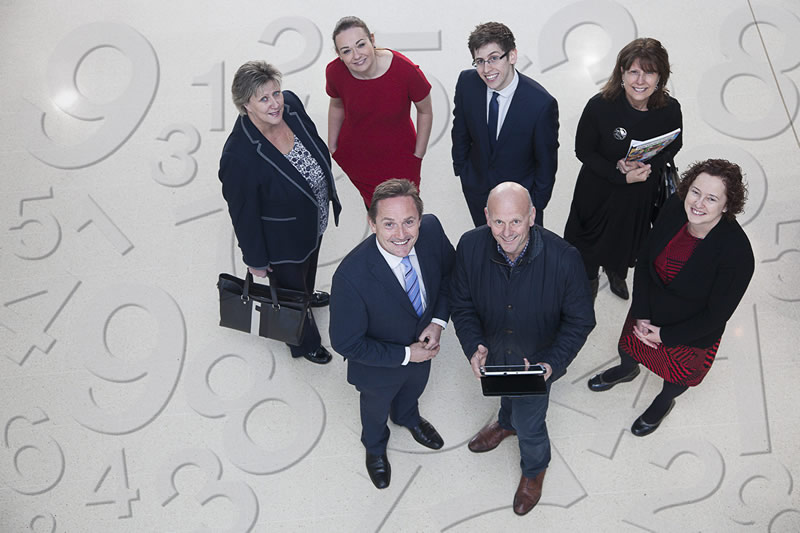 One of our young accountants is spearheading a search to find business-savvy students from Wrexham and Flintshire to challenge for a UK title.
The regional heat of the Business, Accounting and Skills Education (BASE) competition is aimed at students aged between 16 and 19.
They will have to analyse a fictitious business situation and solve a business problem, before presenting their ideas to a panel of judges.
The aim is to bring schools, students and employers together to develop key employability skills in young people, and improve awareness of a career in chartered accountancy.
The regional competition is being organised by ICAEW. It will be held at Coleg Cambria with the support of Wrexham Business Professionals group, made up of local accountants and solicitors.
Joanne Evans, 37, from Coedpoeth, an associate with us at Coxeys, said: "The competition is a great way to encourage young people to consider entering the profession.
"It's a career that will take you throughout your lifetime and obviously your life changes as you have children but it's very flexible which means you can also work from home.
"There are so many different aspects of accountancy and contrary to popular opinion there's very little number crunching.
"It's about understanding the law of how to prepare accounts, especially when you're auditing, to see what the accounting policies are and how a company should follow the accounting policies.
"The work can be very varied and it's a great career with good prospects and opportunities for professional development and progression."
Business students from Coleg Cambria will be competing against other local schools in the regional heat at their Northop campus on February 27 next year.
This will be one of up to 48 heats which are expected to involve 3,500 students nationwide. The regional champions then go on to compete in the national final which will take place in June 2015.
David Jones, Principal of Coleg Cambria said "I am delighted that the ICAEW BASE competition is being hosted at Coleg Cambria, Northop.
"I look forward to welcoming participants to the college and to personally experiencing one of these exciting events. Coleg Cambria shares the ICAEW's passion for learning and progression, and encouraging young people into the vitally important world of professional accounting."
Find out more about BASE
Want to get your school involved?
Please contact Alex Pilkington on 01925 594284 or email
alex.pilkington@icaew.com